Thank you for your interest in and support for the CrossWay Vision Trip to Izamal, Yucatán, Mexico from December 26, 2019 until December 31, 2019.
This online report seeks to provide a sweeping overview of the ministries, missionaries and key staff, highlights, personal lessons learned of the six Yucatán team members, and CrossWay's next steps.
YUCATAN AND MISSIONARIES CHARLES & MARY LEE
Missionaries Charles & Mary Lee have done their missions work together in Yucatán over the past 12 years. Their mesmerizing testimony is a vivid picture of what God does with the leftovers (John 6:12-13) as they responded to God's call and dedicated themselves fully to Yucatán missions work in their 70's!
In 2017, they founded Bethel International Christian Academy (BICA). Through music and arts education, the school the Lees built has grown into a bright blue beacon of God's abundant provision in Yucatán. Our team was delighted to meet the incredible team behind the founding, construction, and certification of BICA which consists of Noé Pool, the Principal of BICA who began as a teacher there, Saúl Chan, BICA's Business Administrator who was instrumental in securing certification of BICA from the Department of Education, and Raul Alberto Hernandez, BICA's Biology/Chemistry teacher and also the Pastor at Nueva Generacion Church on BICA's campus.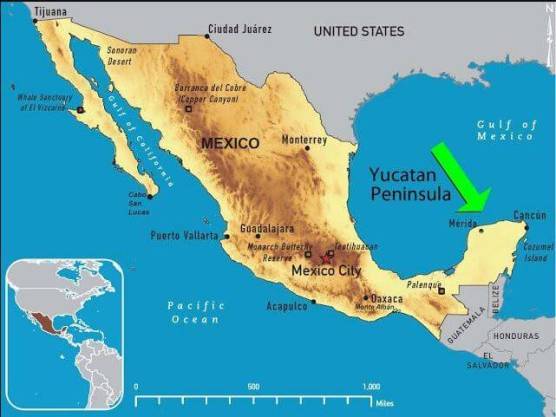 HIGHLIGHTS OF THE TRIP/EXPERIENCES
Although we went with the expectation to encourage and serve Missionaries Charles and Mary Lee and their staff, our team came away refreshed, encouraged, and inspired. From the comfortable accommodations to the nourishing, carefully prepared meals with fresh-baked breads, papayas, mangoes, avocados, and habanero salsa, we ate well and basked in the warm love of the missionaries and their staff.
On our first full day at the BICA campus, several students came in from their vacation to meet with us and tell us their experiences while at BICA. After several questions, Paul asked how their view of Jesus changed since coming to BICA. These 12-16 year olds' answers blew our expectations out of the water. Their testimonies of their relationships with Jesus were real, personal, and genuine.
Missionaries Charles and Mary Lee, the staff, principal, teacher, business administration manager spent their days with us, eating every meal with us, and over the course of our time with them, their genuine love for the kids and integrity was clear.
Overall, our travels through Izamal, praying for a student's mother, meeting with a Mayan church members in San Jose de Oriente, and worshiping together in the Nueva Generación Church highlighted the enduring, widespread impact of the servanthood of Missionaries Charles and Mary Lee in this region.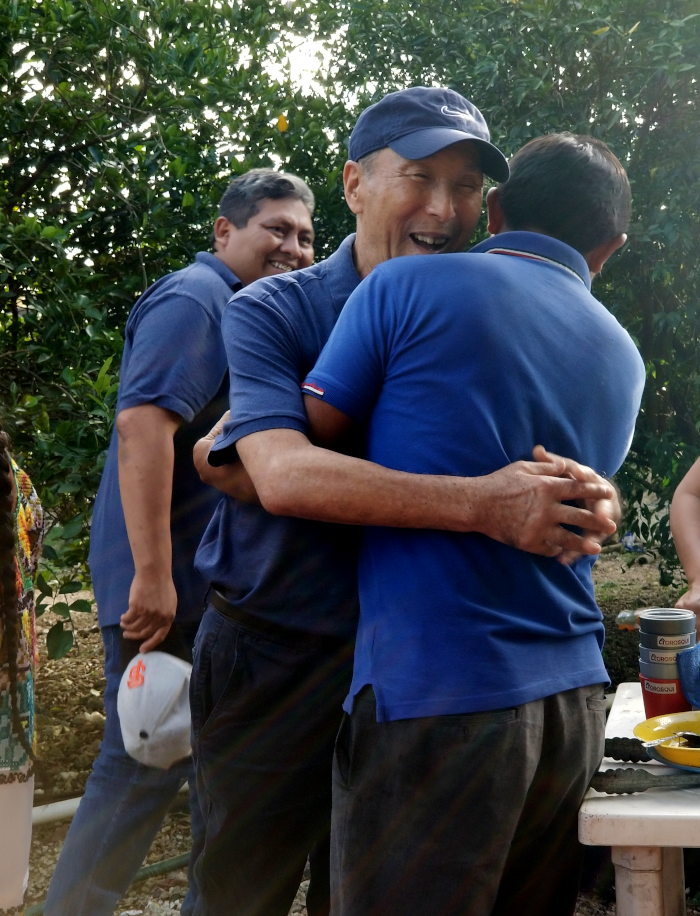 OUR LEARNING
1. What was the most important lesson God was teaching you?
God exceeds expectations and accomplishes his will in spite of limitations. The incredibly abundant financial provisions for BICA was visceral the moment we set foot on campus that night. It was far beyond the spartan type living I had expected–the accommodations and design of the school are extremely well planned and executed. For our own team, God provided in an exceeding abundance– what my own limited networking skills and ability to convince could not accomplish. I saw the richness of ministry happening despite language barriers (even for Missionary Mary Lee). – Stan Park
After hearing about the vision trip to Yucatán, Mary and I both looked at each other and asked if we minded if each other went. After the initial reaction, we set out minds and hearts to pray for confirmation. We only had 2 weeks to commit, and with nothing coming I was reminded of the Scriptures. God wanted us to make disciples out of nations (Matt. 28:18-20). God was teaching me that his leading could be found in his word and that sometimes He wants us to trust it, lift our feet, and take that first step. – William Johnston
One of the things which I noticed throughout the trip (and which in hindsight I can see God was preparing me for in our daily Quiet Time (QT) reading before the trip is God's plan of salvation for all people groups. It is foretold that we will sing praise to God in heaven over this truth: "And they sang a new song, saying, 'Worthy are you to take the scroll and to open its seals, for you were slain, and by your blood you ransomed people for God from every tribe and language and people and nation,'" (Rev. 5:9). God's love for Izamal and the surrounding areas was something I sensed strongly, and is demonstrated by sending not only Missionaries Charles and Mary Lee, but all of the staff at BICA and God's great love for these people touched me deeply. – Mary Johnston
What stood out to me most during our vision trip to Yucatán was God's beckoning call for missional living to all of us. As I saw the Yucatán people who are harassed and helpless spiritually because of the deeply embedded superstitious culture and the Mayan-Catholic syncretism, I felt Jesus' compassion for them. Amid this spiritual darkness, the light of the gospel beamed through the testimonies of the young BICA students. I saw the difference that Jesus made in their lives. Seeing this as the fruit of the gospel, this call for missional living has become instantaneously practical and tangible within the reach of my personal involvement. Then, I remembered Jesus' words, "The harvest is plentiful, but the laborers are few; therefore pray earnestly to the Lord of the harvest to send out laborers into his harvest" (Matt. 9:37-38). It was overwhelming for me to realize the enormous need, but I sensed that God is calling for my simple obedience and trust. Am I willing to be a part of the laborers for the plentiful harvest in Yucatán? – Paul Kim
The most important lesson that God has taught me is that 1) God has a plan for all of us, and we need to carefully listen to his prayer response, and meditate on his calling to do and to go. Many of his callings are sometimes mysterious and at times hard to understand. Also, many of the callings appear to be small and simple at first look, but it often leads to a bigger call, when we wait patiently and take a leap on Our Faith. – Marcus Lee
The most important lesson God was teaching me is that God is trustworthy. God provides and takes care of me, my children, those I love, in suffering and in abundance, for his perfect purpose. The BICA campus is green, rich with fruit-bearing papaya trees, giant watermelons, and beautiful. At its perimeter are snakes and dangers, but inside, the students are protected, safe, and learning. – Irene Hong
2. What do you sense is the Holy Spirit's prompting for our church?
This is a great opportunity to step out of our comfort zone and grow/mature in a way that staying local cannot. It is something that is very feasible for our community. – Stan Park
The Holy Spirit is prompting CrossWay to pray more and to further develop a relationship with the brothers and sisters in Yucatán through prayer and consistent communication and correspondence, being available to engage and to assist whenever God prompts us. Because I am a firm believer in commitment, we must also communicate to BICA and churches in the Yucatán that CrossWay promises and commits to continue to pray and to support. This would be a small step (because CrossWay is not a big church) but a firm, steady partnership and a great encouragement. – Marcus Lee
I sense the Holy Spirit's prompting for our church is to seek the best life for our children, which is a life surrendered to God, mission-minded, and tethered to the word of God. In the Mayan culture, they took their best and brightest children and made human sacrifices to the Mayan gods to demonstrate how great they were. Each sacrifice was typified by a pyramid. What is most important to me? What pyramids am I seeking for my children? That my children are safe, do not get sick, get into a good college, are well-liked, well-mannered, successful and wealthy? Or that they understand that a genuine, personal relationship with Jesus is what they were created for. I sense the Holy Spirit's prompting is to entrust our children to God's good plans, though there is hardship and discomfort, this is what they've been made for. – Irene Hong
During the trip, I received many heart pangs, pulling of my heart and soul, seeing many opportunities. But, the one that stuck out the most was that the greatest opportunity would be filled by the Youth of the church. God laid upon my heart that it was the Youth that was to be used by him for his glory. – William Johnston
During one of our team meetings, a question was asked about our sense of the Spirit's prompting. My response was to pray. In addition to sending youth, teachers, music instructors, and medical professionals, we should aim for 100% member participation in prayerful and financial support of BICA and Gospel Garden. There may be reasons some of us can't go, but we can all pray for our brothers and sisters in Izamal, and for the lost they are trying to reach. – Mary Johnston
God's call for my missional living was directly connected to the Spirit's prompting for CrossWay. The prompting was simple: GO! Our focus should be on GOING—on the plentiful harvest of Yucatán and our active obedience to the Lord's Great Commission (Matt. 28:18-20). Moreover, I also see that obeying this call for GOING has several blessings for us—e.g., it will lead us to be an outward focused church; it will free us from SoCal culture's lure and trap of "affluence and comfort"; it will revolutionize our youth in their passion for God and the world; It will cause us to be a "going church" not just a "sending church"—and the list can go on. – Paul Kim
3. What are you most excited about future possibilities of our partnership?
I'm most excited about coming alongside Missionaries Charles & Mary Lee, Noé, Raul, and Saúl to encourage them, to help them, and then to learn from them to make our CrossWay life so much richer. Missionary Mary Lee said that if we come closer, we will see so many real problems and harsh realities. I am willing to see those just so our members and youth can have the opportunity to be proximate to Missionaries Charles & Mary Lee, so we all can learn to depend on God. – Irene Hong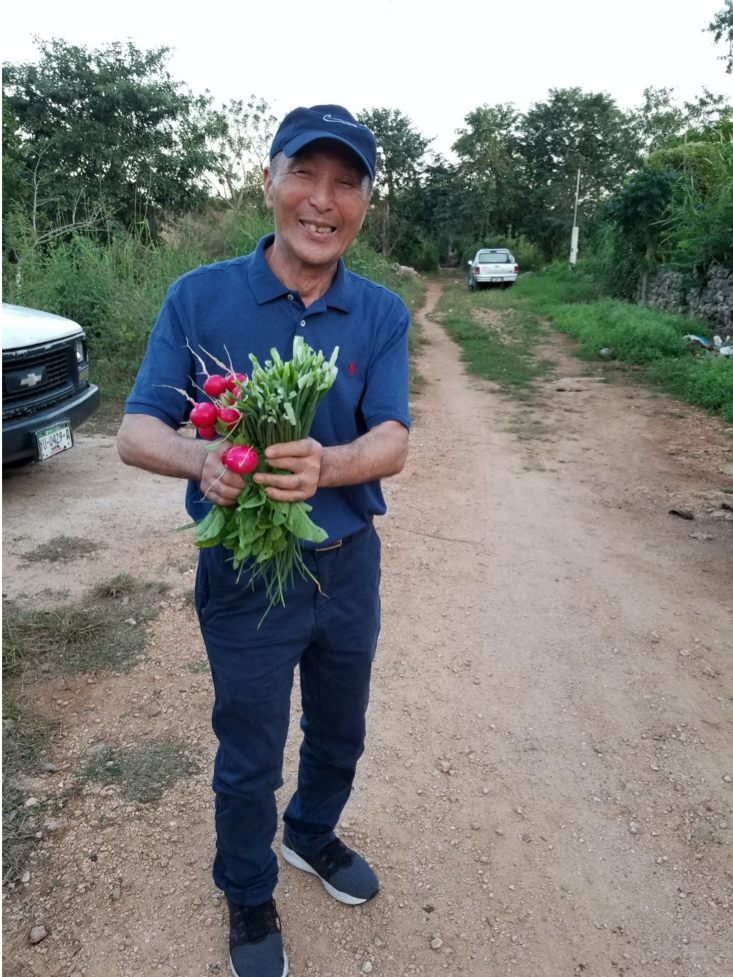 There is such a wide range of opportunities that almost any age and walk of life can participate in, the simplest being that ability to speak conversational English to using God-gifted talents and abilities to share with others. – Stan Park
I am most excited about praying and witnessing how God blesses everyone and witnessing both spiritual and real-world tangible growth of God's Kingdom. – Marcus Lee
Missionaries Charles and Mary Lee sacrificed and endured so much for the path God has to lead them down. The trust they shared in God's plan for them has been so inspirational and beautiful. I'm most excited to be witness to a tangible miracle that is BICA and proof that God is working through and with us. I think I'm most excited about the continuation of the miracle, through CrossWay Youth and generational loving and growing together in Christ. – William Johnston
What I am most excited about moving forward is the prospect that a large percentage of us will be given the possibility to visit BICA over the coming years as we partner with the brothers and sisters in Izamal, and fall in love with the people of Izamal, and this region of the world like the six of us did, so our hearts would be overwhelmed with desire to support, pray for, and be part of what is being done in Izamal through BICA and Gospel Garden" – Mary Johnston
What I am most excited about our future partnership with Missionaries Charles and Mary Lee and BICA is this: Yucatán can open the gate for us toward becoming an actively missional church beyond the rhetoric of CrossWay's vision. Starting with the summer VBS mission opportunity for our youth, there are numerous ways of sending (and going) various teams—if we are willing to take the first step for GOING as well as SENDING. May the Lord use CrossWay to reach Yucatán for Christ! May the Lord also use Yucatán to bring renewal and fruitfulness to CrossWay! – Paul Kim
WHAT NOW? ACTION POINTS
We believe that God is at work in the Yucatán. The harvest is plentiful indeed and God calls CrossWay Church to join in the ongoing missions work of Missionaries Charles & Mary Lee and BICA in the Yucatán. Our future proactive partnership with them can open the gate for us toward becoming an actively missional church.
The Yucatán Vision Trip Team reports the following recommendations as the next steps for CrossWay Church:
• Financial Support & Prayer. Missionaries Charles & Mary Lee have no consistent financial support from a church. For this reason, CrossWay allocated $11K from the 2019 missions fund for their medical emergency. Financial support for the Lees should be a top priority in our global mission initiatives in the coming years. Their current building capital campaign for a high school campus is beyond our church, but we will partner with them in fervent and consistent prayers for a breakthrough not only for the building but also for the ministries of the Lees and BICA. We should also boldly pray that God will raise leaders among us so that we can send short-term mission teams and long-term missionaries to join their ministries in the Yucatán.
• Sending Our Youth. Our first on-the-ground involvement will involve sending our youth to participate in the annual Youth Mission Camp (YMC) in Izamal from Friday 7/10/2020 until Saturday 7/18/2020 (9 days/8 nights). Our youth will stay three days in BICA, Izamal, for lectures, VBS training, fellowship, among Mexicans and foreigners (age 13+). Thereafter, they will be sent in teams out to the villages and spend five days living in the community doing VBS for the children. Adult volunteers are welcome, but Missionary Lee cautioned that "adults have to blend in and do the work as missionaries, not as protective parents." (For detailed information about the Youth Mission Camp, please contact our youth pastor, Einston Han.) In preparation, Pastor Einston and a CW volunteer leader will be sent to the Youth Pastors Conference from 3/23/2020 (Monday) until 3/24/2020 (Tuesday) this year. The purpose of the Youth Pastors Conference is to explain all the details about the summer YMC & VBS camp to the youth leaders.
• Teams of Adults and Families. When we asked Missionary Lee who we can send to Yucatán on a short-term mission trip to help his ministry, he gave us this simple yet radical answer: "All are welcome. But, prayerfully come. If you do not prepare with PRAYERS, don't come. You have to prepare with prayer before you come, that is the only requirement." With prayers, there are many possible opportunities for us. As only a few examples, adult team members to teach students how to play musical instruments, to practice conversational English, to instruct BICA educators in teaching methods and to encourage their Christian faith. We can send family vision trips to encourage Missionaries Charles and Mary Lee and the BICA staff. We need to coordinate the timing of the trips by taking into consideration the school academic year (August to June) and impacted times (Spring).
We look forward to seeing how God will use CrossWay for the Kingdom of God in the Yucatán as we simply obey and trust in going and sending as our next steps. Soli Deo gloria!