CW Youth (6th-12th Grade) At CrossWay, we believe that youth is much more than just a transitional phase into adulthood. It is a time of change and yet tremendous potential.
Our ministry towards adolescents is not just an afterthought for our church but an outpouring of the heart of God as we rely on the Gospel. For this reason, our vision is "to be Christ's transforming community of CrossWay youth that pursues the glory of God in ourselves, our schools, and our world."
We just launched our new gatherings and we'd love welcome you there. Come join our community whether you are a skeptic or a believer!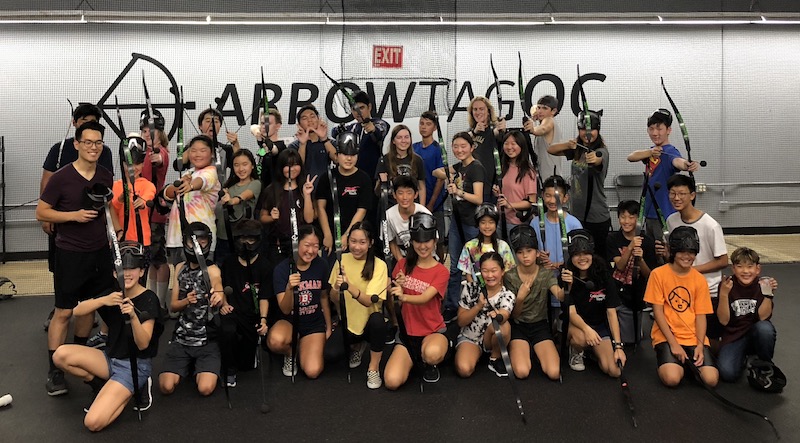 SALT – Friday Gathering
SALT is our Friday night gathering that meets every other week at 7:30 pm. It all begins here and is the hub of our life together. SALT is a creative outlet and safe place to be ourselves. What can you expect? It is a place that you can know and be known not only by each other but by God. A fun time full of movie references and laughs, we seek the truth of God and community together.
LIGHT – Sunday Gathering
LIGHT is our Sunday morning gathering at 10:00am weekly where we dive deep into the well of the Scriptures. Our time together is intended to be intellectually rigorous but understandable and applicable to real life. Difficult questions and doubts are welcome.
CW Youth Calendar

About Pastor Einston:

Pastor Einston Han is happily married to his beautiful wife, Minha. They are a vibrant couple who love to laugh, spend time with their close friends, especially while eating Korean food and seafood.
Einston is also an avid sports fanatic who loves the Oakland A's, the Oakland Raiders, and the superlatively dominant Golden State Warriors!
If you can't tell by now, he is a proud citizen of the Bay Area.
Most importantly, he prides himself in being a child of God who loves to share the Gospel of Jesus Christ to all those whom he encounters. He is especially passionate about shepherding the youth by equipping them for worship and empowering them to use their gifting and passions to glorify God.
Pastor Einston graduated from Talbot School of Theology with a Masters of Divinity, with the emphasis of General Pastoral Ministries, and was ordained as a Minister of the Word in the Evangelical Church Alliance. He is also the founder of an annual event called "Rise Up" which is a platform for Christians to showcase their talents, gifts, and passion in dance for the glory of God. Ask him about it as he would love to share that story with you.
We encourage you to get to know Einston— he would surely love to build a relationship with you!
Feel free to contact Einston at einston.han@crosswayoc.org with any questions or more information about CW Youth.