CROSSWAY KIDS (Nursery to Grade 5)
Welcome to CW Kids! Children are a gift and blessing from God. We are eager to love, teach, and serve them!
VISION
In everything we do, we envision to help CW Kids grow in their knowledge, love, trust, and enjoyment of God. As they learn to joyfully obey His will and commands, they will grow in Christlikeness, impacting themselves and the world.
Our Vision Verse:
"Love the LORD your God with all your heart and with all your soul and with all your strength. These commandments that I give you today are to be on your hearts. Impress them on your children. Talk about them when you sit at home and when you walk along the road, when you lie down and when you get up. Tie them as symbols on your hands and bind them on your foreheads. Write them on the doorframes of your houses and on your gates." — Deuteronomy 6:5-9
---
THEOLOGY
CrossWay Kids feels called to teach biblical, God-centered doctrine to our next generation. For example, God is self-existent, needing nothing–it is He who gives us everything, life-giving truths to grow into! CW Kids teaches the same biblical truths that we adults are learning by using curriculum from Truth 78. As a team we take these commandments with much fear, trembling, and joy!
We will not hide them from their children,
    but tell to the coming generation
the glorious deeds of the Lord, and his might,
    and the wonders that he has done.

so that they should set their hope in God
and not forget the works of God,
    but keep his commandments; –Psalm 78:4 & 7
---
CLASSES
Nursery: a place where babies and toddlers are kept safe and loved!
We have four classes: Preschool class (ages 3-5), Kindergarten/1st Grade Class, 2nd/3rd Grade Class, and our 4th/5th graders.
Every child will attend each class for two years receiving two different age-appropriate curricula–one year centering on God, and the other year on Christ.  Currently our focus in all classes is on God's character–who the Bible says He really is, what He is like (orthodoxy) and how they can respond (orthopraxy). The following year we'll focus on who Jesus is, what He has done, and how they can respond.
But Jesus said, "Let the little children come to me and do not hinder them, for to such belongs the kingdom of heaven." And he laid his hands on them and went away. –Matthew 19:14-15
---
MINISTRY YEAR for Fall 2018–Summer 2019
Our focus for CW Kids team is PARTNERSHIP with Parents: to tell the coming generation the glorious deeds of the LORD!
That means this year we'll focus on resourcing, encouraging and supporting our parents in discipling their children.
---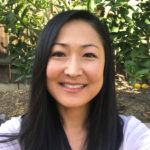 Feel free to contact Jamie Park, our Children's Ministry Director, at jamie.park@crosswayoc.org with any questions or more information about CW Kids.